Senator Grove & Assemblyman Fong hosting Community Water Distribution Event –
On behalf of all of us at Del Oro Water, River Island District, we would like to express our deepest gratitude for your unwavering support and assistance you have extended to our community.
Your commitment was evident through your efforts today during your hosted Community Water Distribution Event, alongside the hardworking volunteers who tirelessly contributed their time and energy.
Del Oro Water will continue to distribute the remaining bottled water from the hours of 2:00PM – 6:00PM daily.  Del Oro is prepared to order additional water to be distributed over the coming weeks ahead.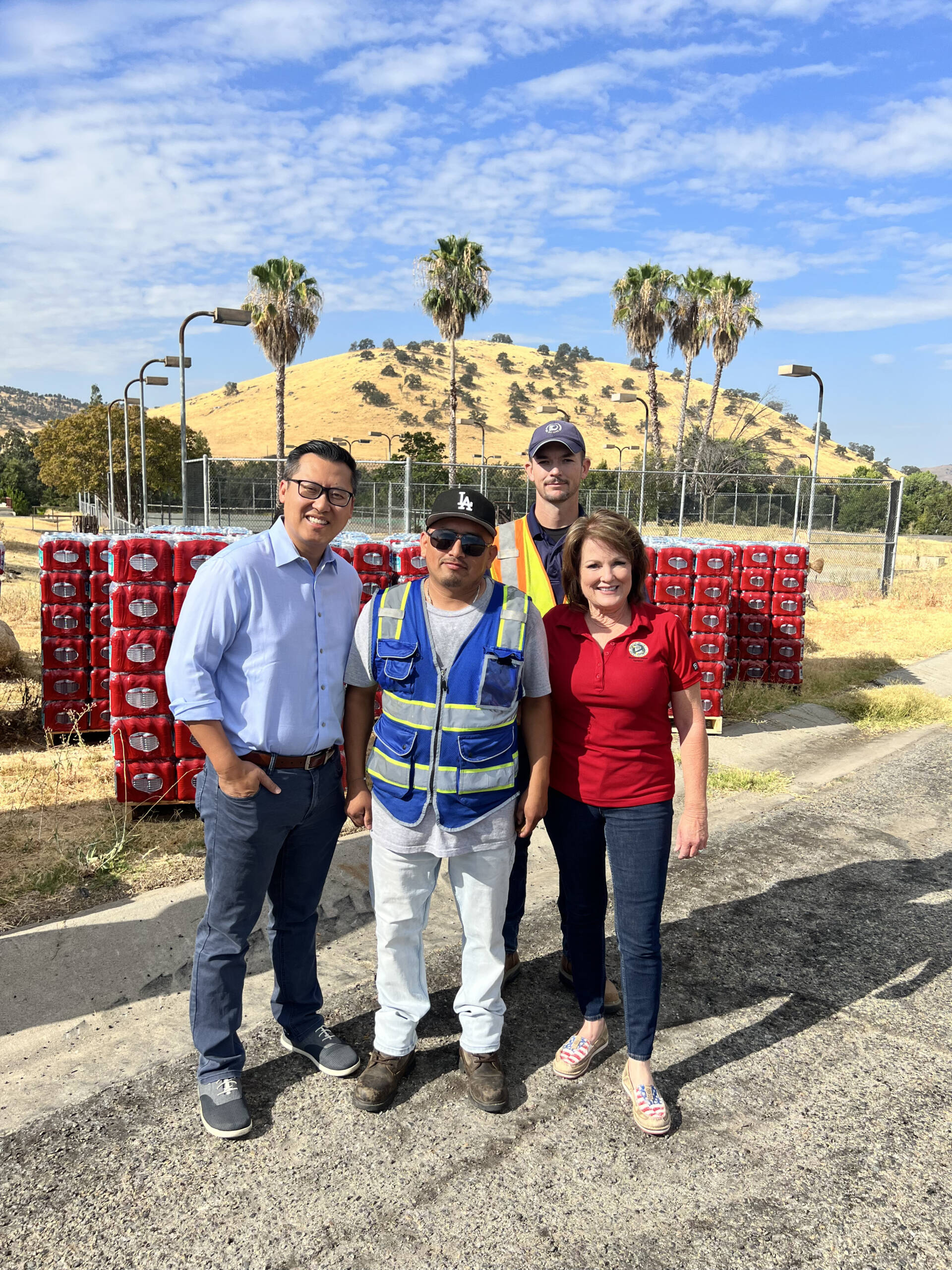 Assemblyman Vince Fong (L), Senator Shannon Groves (R)