Del Oro Water Company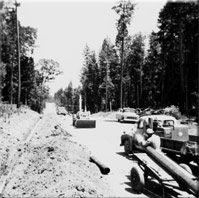 Del Oro Water Company was established in 1963 to meet the water needs of the Paradise Pines area in Magalia, California.  Since then, we have grown to serve 22 communities throughout the state of California.  Del Oro operates a centralized administrative, finance, accounting, and customer service headquarters in Chico, California. This allows Del Oro to distribute staff resources most effectively and efficiently between our communities.
At Del Oro Water Company, we are proud to be one of the largest multi company utilities under the jurisdiction of the California Public Utilities Commission.  Our relationship with the Commission has been outstanding for the more than fifty years we have been serving California. Stressing quality operations and customer service, our employees have an exemplary record with the state and local health departments and have the reputation of maintaining the highest standards of the industry.
In addition to servicing our customers, our payment services are streamlined to allow for payment portal integration with real time payment posting offering a wide array of accepted payment types.  Del Oro provides Interactive Voice Recognition (IVR) payment services along with the option to speak to a live Call Center Agent designed to provide the highest level of customer service.  In addition, Del Oro has the ability to process electronic billing, include notices, provide text (SMS) messages, and send electronic late notice reminders.
Del Oro believes that its history of serving California residents since 1963 speaks for itself.
With over 60 years of full service water utility management experience, Del Oro Water is providing safe and reliable water supply to our customers. Water Utility Management options include: Billing Services Metered and Non-Metered Billing, late...